The Perfect Tool To Keep Your Golf Game Sharp, Even At Home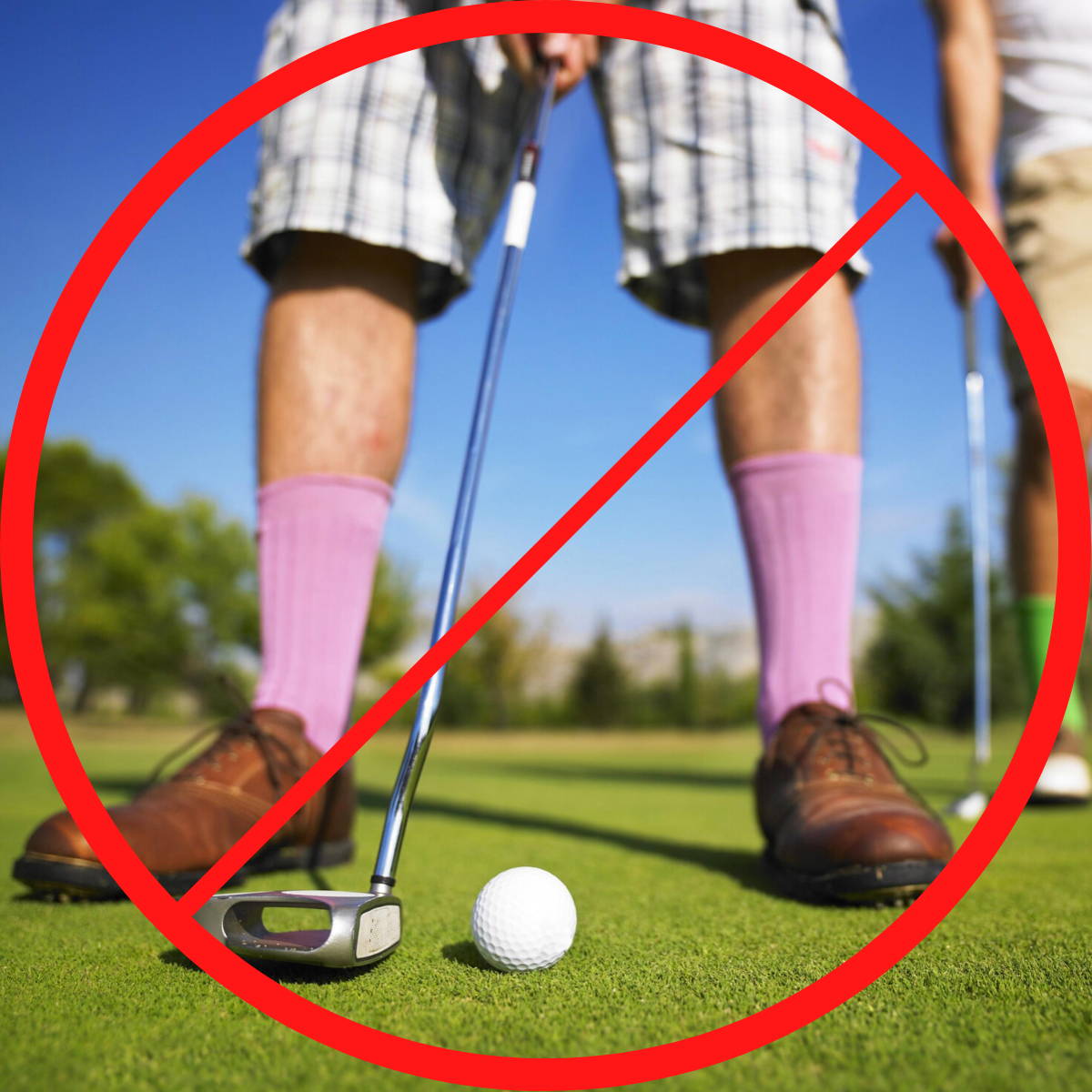 Keep your golf game sharp from the comfort of your own home. Featuring 9.5 feet of grassy turf marked with guidelines and distances, this is the perfect device for avid golfers. If you make a putt, the golf ball will simply automatically roll back to you via the side of the practice putting green. Practice golf and social distancing at the same time!
100% No-Risk Money Back Guarantee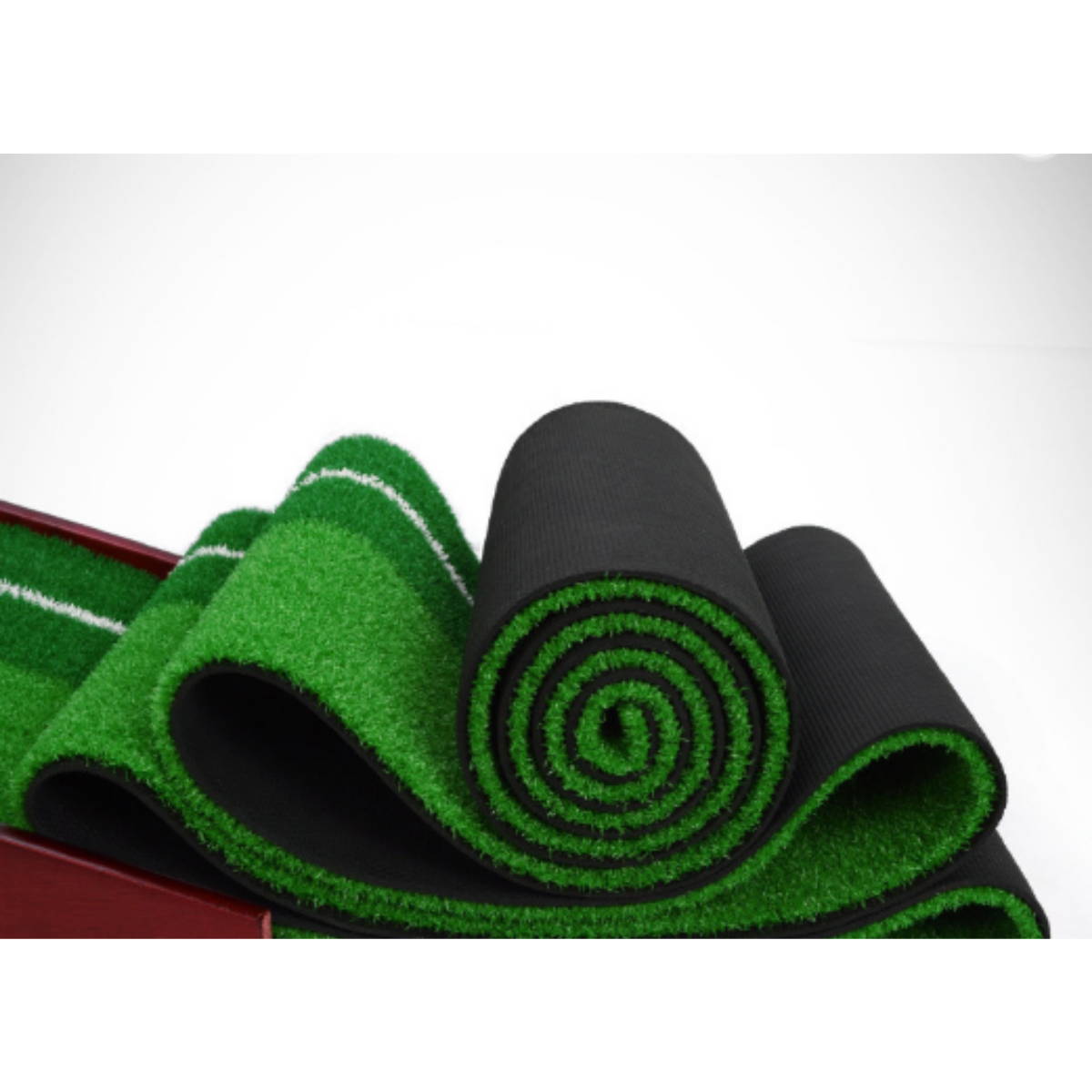 2. Practice Your Putt & Let The Ball Roll Back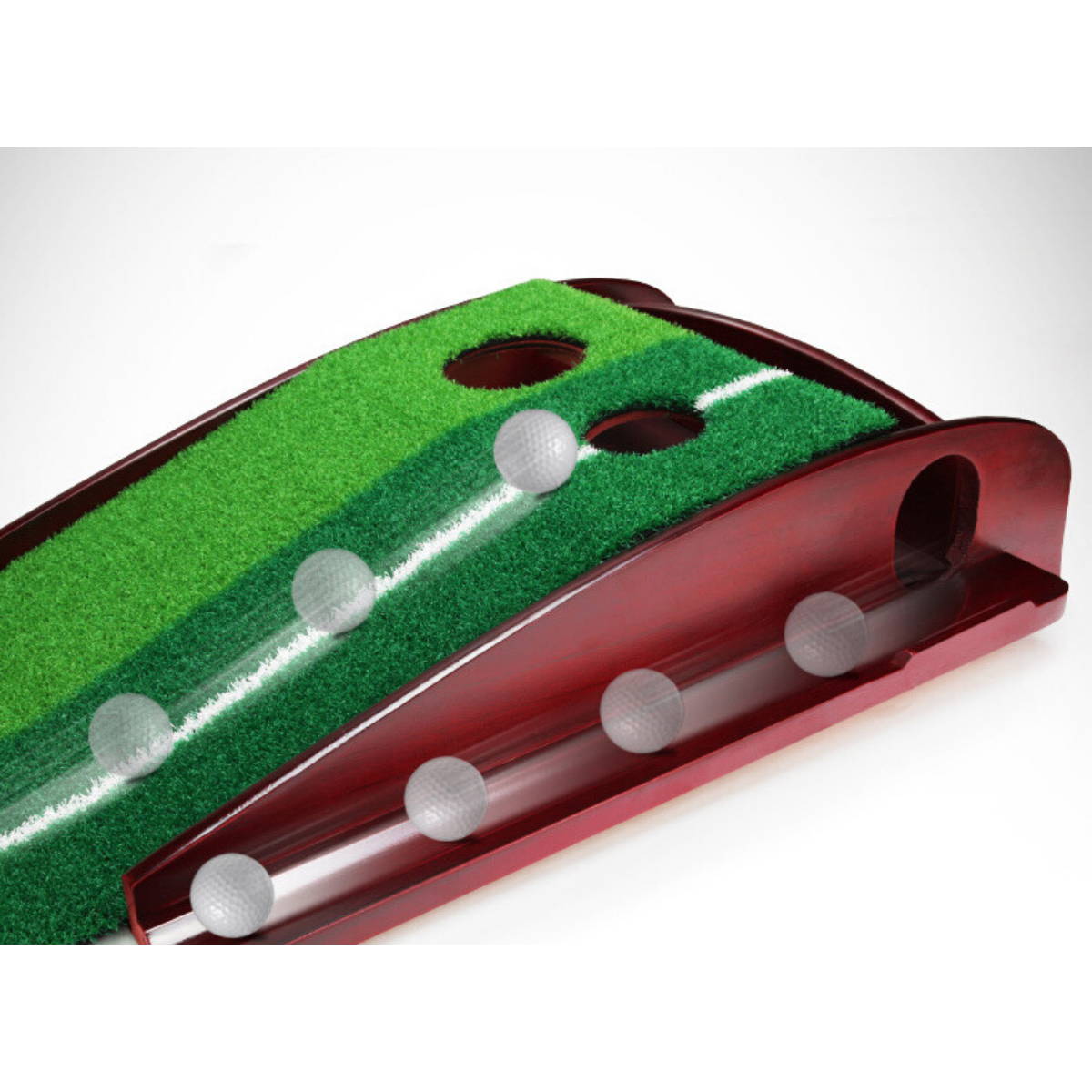 Frequently Asked Questions
What about shipping times?
Please allow 2-3 business days for processing and 7-10 business days for shipping.
What is the purpose of the Automatic Putting System?
The Automatic Putting System is the perfect tool for golf enthusiasts to play in the comfort of their own homes. Whether the weather is bad, the course is closed, or you are social distancing, the Automatic Putting System is the best tool to keep your golf game sharp!
Does it require batteries?
No. The automatic ball return works by rolling back from gravity.
Where do the products come from?
We proudly manufacture and ship from within the United States!
Please Note: We are currently backordered 4 weeks due to Covid-19. Order now before we run out of stock!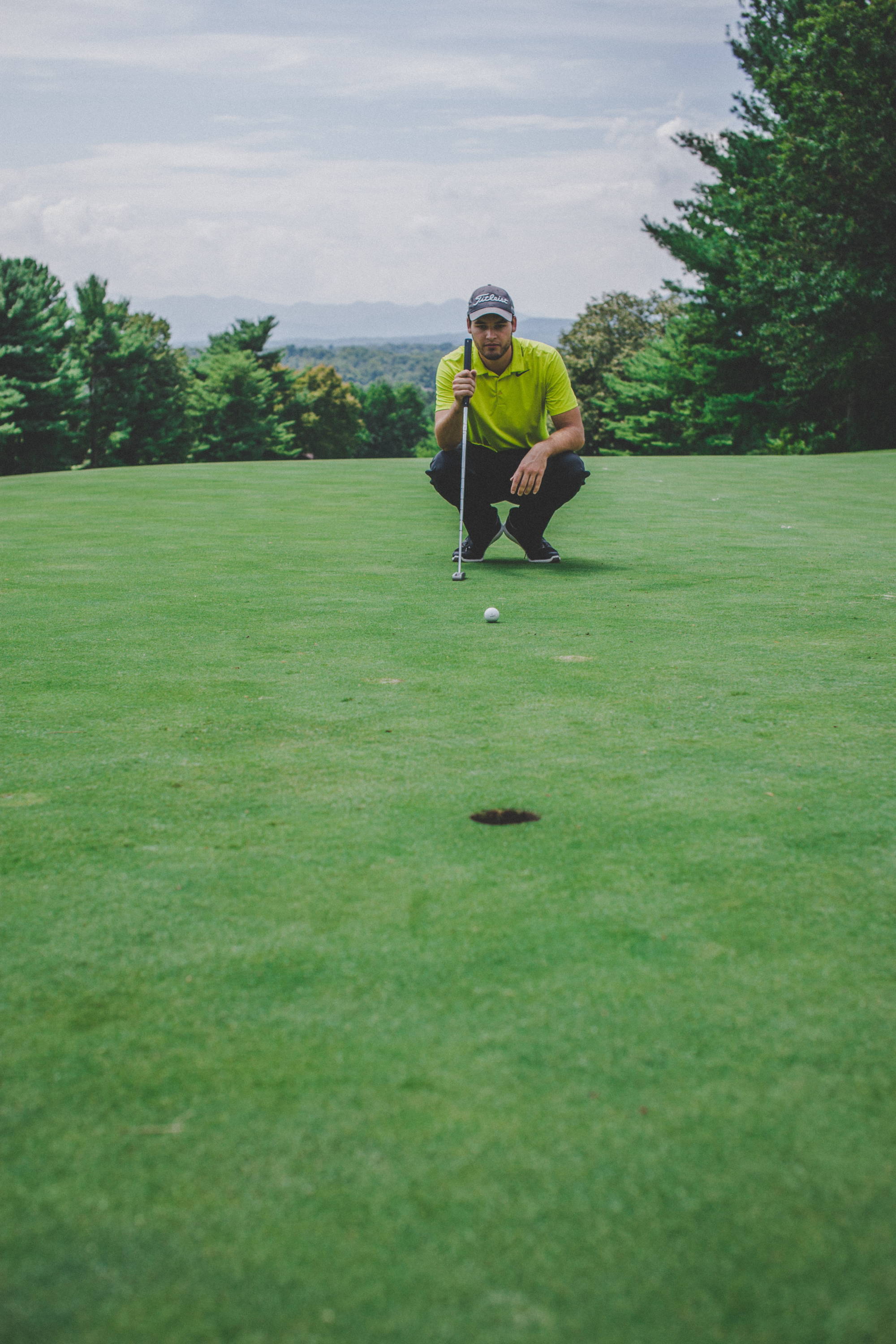 Welcome to Quick Putt™, your number one source for practice putting greens. We're dedicated to giving you the very best we can, with a focus on dependability, customer service, and uniqueness.Founded in 2018 by Ronald Lipscomb, Quick Putt™ has come a long way from its beginnings in a garage in Memphis, TN. When Ronald first started out, his passion for playing golf and building things drove him to start making practice equipment from home and gave him the impetus to turn hard work and inspiration into to a booming online store. We now serve customers all over the world, and are thrilled to be a part of the golf industry.We hope you enjoy our products as much as we enjoy offering them to you. If you have any questions or comments, please don't hesitate to contact us.Sincerely, Quick Putt™